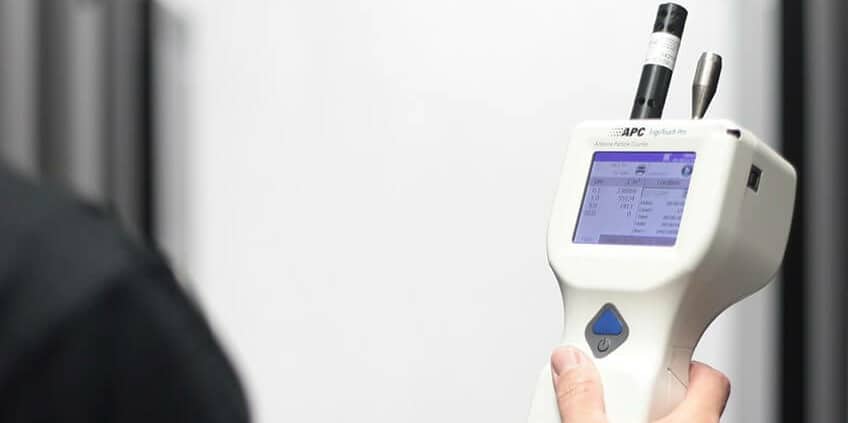 Did you know that toxic mold spores could be lurking in your home right now? Mold can wreak havoc on your home. Whether it is property damage or health concerns, it is no wonder so many homeowners fear mold. Detecting mold at an early stage can also be challenging. If you suspect mold in your home, a mold test may help you identify it and indoor air quality testing can help you understand the materials that you are breathing in. Professional air quality testing could mean the difference between an unnoticed mold problem or a mold-free home.
Indoor air quality impacts the health of the home and its residents.
Left untreated, the causes of a mold problem could lead to harmful, permanent effects. Here are the top reasons why you should test for mold in your home sooner rather than later.
Air Quality Tests Reduces The Risk of Mold Exposure
Symptoms of mold, particularly black mold, can be dangerous and even life-threatening. In a household where someone already has an autoimmune condition, mold exposure is more likely to cause severe symptoms.
Mild symptoms of mold exposure include skin rashes, cold symptoms, and allergies. Black mold symptoms, however, may include severe respiratory infections, headaches, fatigue, and asthma complications.
Enhances Air Quality 
A house with mold, especially if it becomes airborne, has a significant impact on the air quality. When mold spores are inhaled, they settle into the nasal passages and lungs, resulting in mold symptoms. Air Quality testing experts can detect spores by testing the air quality in the home. They can also perform an in-depth inspection of the property to look for possible mold growth. If a mold problem is found, professional mold testing can be conducted to determine if there is a risk of toxic exposure.
Air Quality Testing Helps Prevents Structural Damage
Mold grows in moist, warm environments. Consequently, they thrive in places that are inaccessible to you, such as behind wallpaper or walls, under plumbing fixtures, and underneath appliances. An air quality test can pinpoint contaminants in the air to help you breathe easier.
A mold infestation can affect wooden structures, electrical wiring, or insulation. With professional indoor air quality testing, you can prevent serious structural damage to your home.
Protects You During the Home Buying Process
Mold can be very expensive to remove from homes, and it is sometimes impossible to eliminate. Before buying a home, it is important to have it tested for mold. There is no requirement that real estate agents disclose mold information about a property. As a prospective buyer, it is your responsibility to arrange a professional mold and indoor air quality inspection.
The seller may be willing to negotiate the sale price or pay for repairs if mold is found during the professional inspection. However, it is best to avoid a house with toxic mold or a large amount of it and to find a home with a healthier environment.
Increases Property Value
Homeowners can benefit from mold inspection not only when they are buying a new home, but also when they are selling their existing one.
Potential buyers and lenders view the presence of this fungus as a red flag, which lowers the value of a home. So, before a home inspector arrives, ensure the air quality testing is completed by a professional mold inspection company.
If you think you have mold in your home, do not hesitate to contact the indoor air quality testing experts at Sentry Home Inspections.