How Technology Has Changed Home Inspections
There's a lot to be said for good old-fashioned hard work sense, using a good old ladder and flashlight in home inspections, But the truth now is that technology and its use in home inspections is moving at a blistering pace. Staying on the cutting edge of technological advancements is now a non-negotiable pre-requisite for any professional home inspector. It doesn't mean that we are turning our back on the long-standing proven value of honest hard work. But it does mean that we recognize the importance of technology being able to make our home inspections more precise, more productive, and more efficient. Making sure that any home inspector you hire is well versed in modern technology is critical to the quality of inspection you are going to receive. Here are some of the cutting-edge technologies that we offer to our clients when do home inspections:
Computers and Software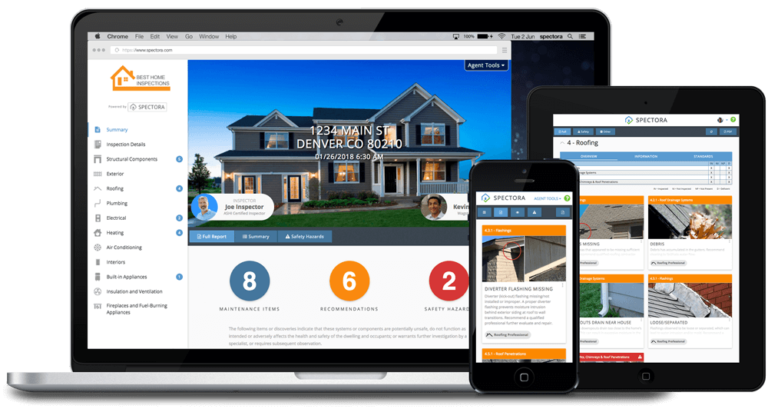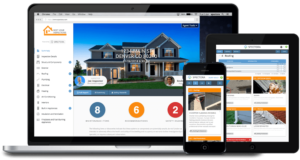 From modern cloud-driven computer software to automation in scheduling, digital reporting that incorporates 4 G images and high definition video, today's consumer expectations are all about creating a convenient and efficient environment that allows individuals to tailor a home inspection to fit their needs, schedule, process payment and access their report. All at the touch of a button.
Thermal/Infrared Imaging Cameras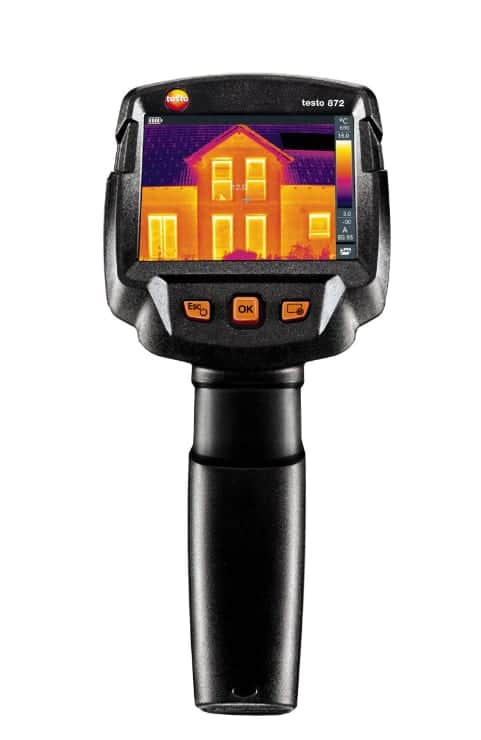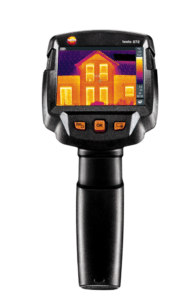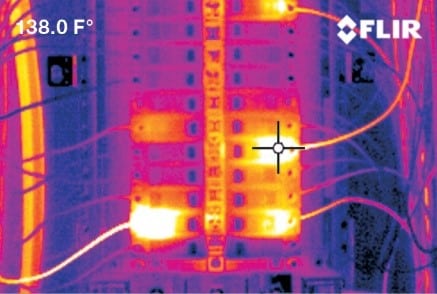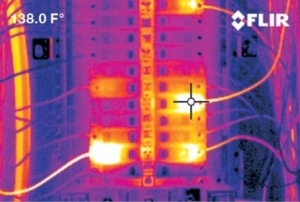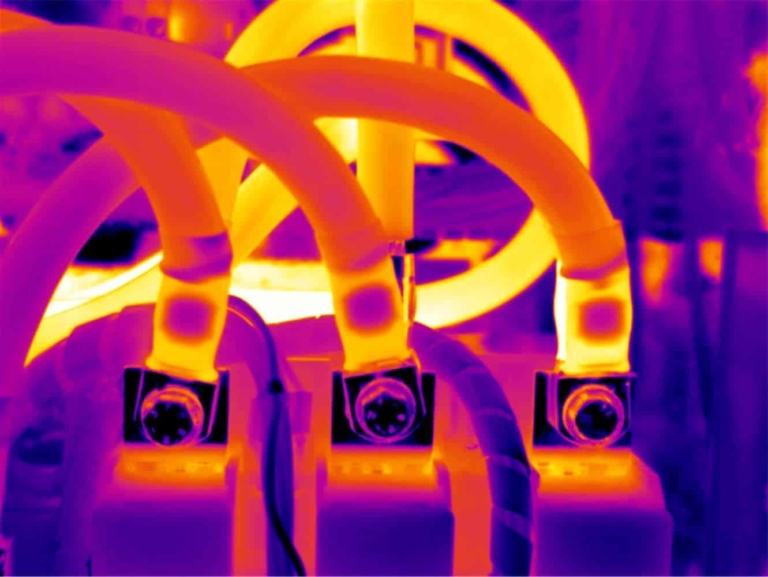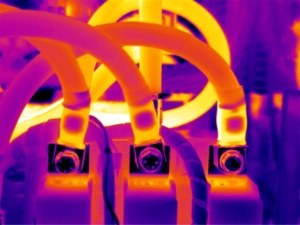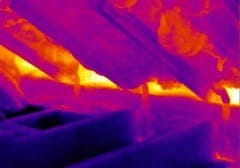 Infrared or thermal imaging cameras now allow home inspectors to detect defects that otherwise could not be observed with the naked eye. A thermal imaging camera collects the infrared radiation from objects in the environment and creates an electronic image based on information about the temperature differences. This technology allows us to detect water intrusion, hidden moisture, mold growth, plumbing leaks, electrical hot spots, lack of insulation, home energy loss, and much more.
Infrared Temperature Guns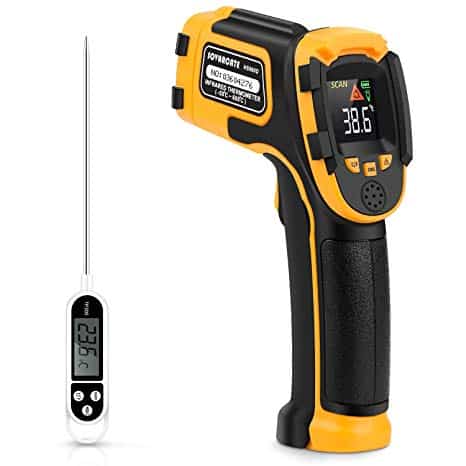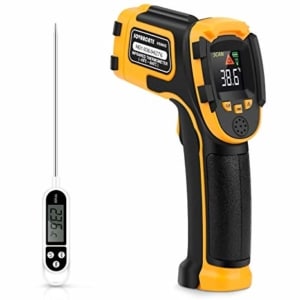 Infrared temperature guns have expanded the ability of home inspectors to accurately measure temperatures. This technology is a necessity in determining performance issues in multiple home mechanical systems such as HVAC, Appliances, hot water heaters, plumbing, home energy assessments, and much more.
LED Scope Video Cameras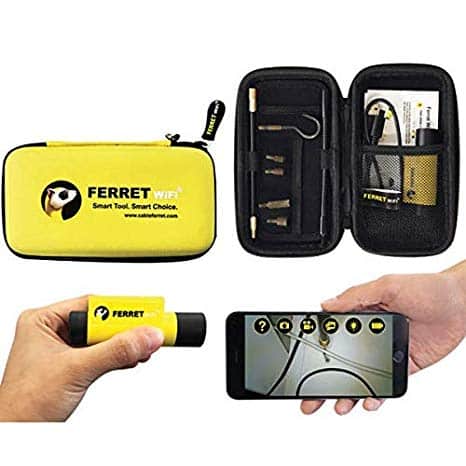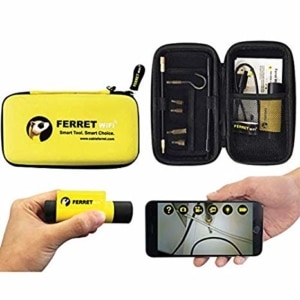 Modern WIFI enabled led inspection scopes allow home inspectors to access and video areas which could not safely be assessed before. These high-tech lighted instruments are non-negotiable in today's home inspection venue.
Electric Voltage and Current Testers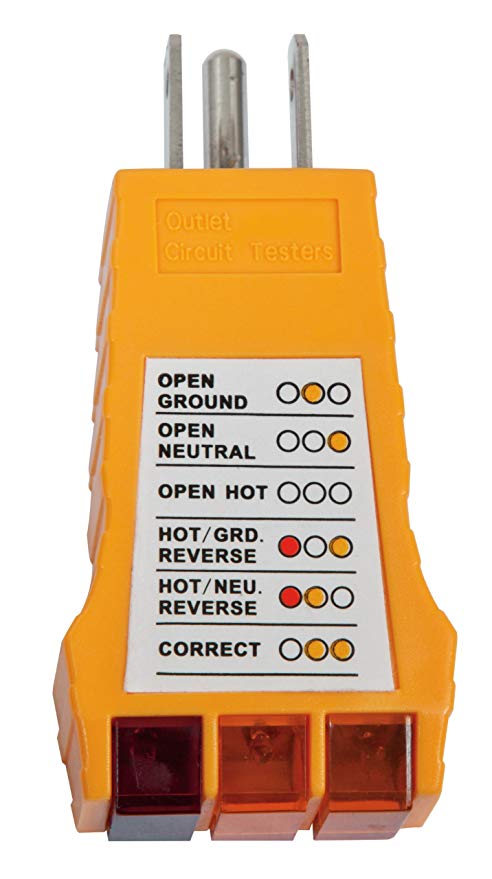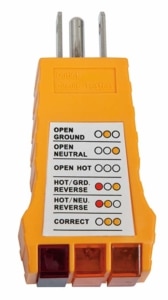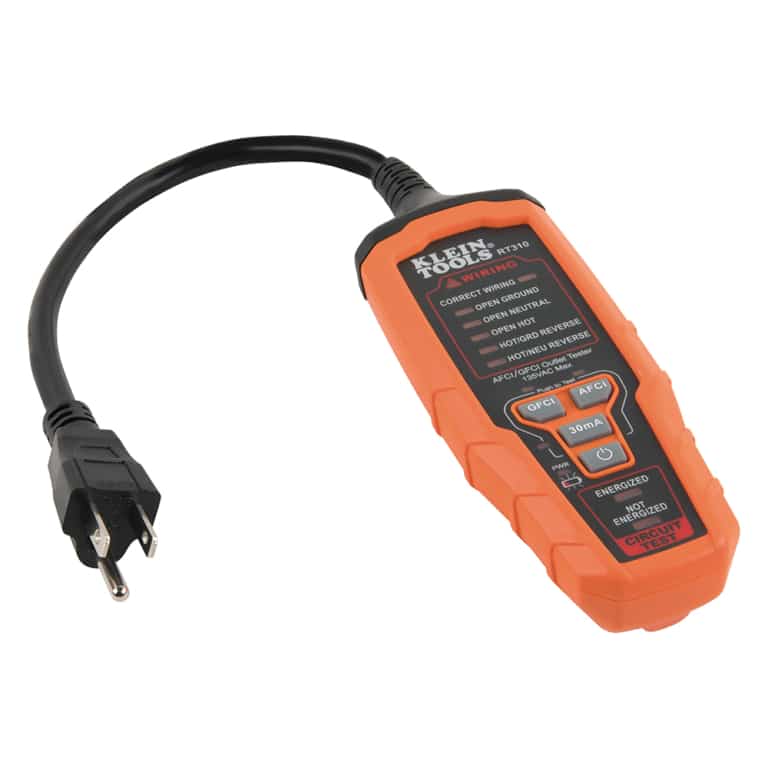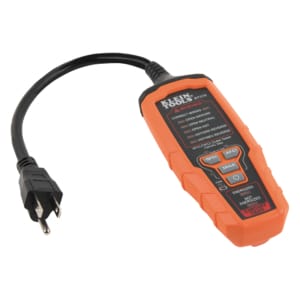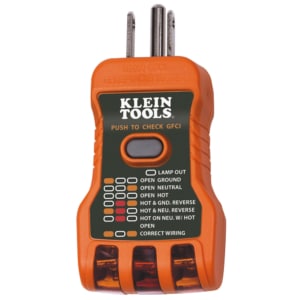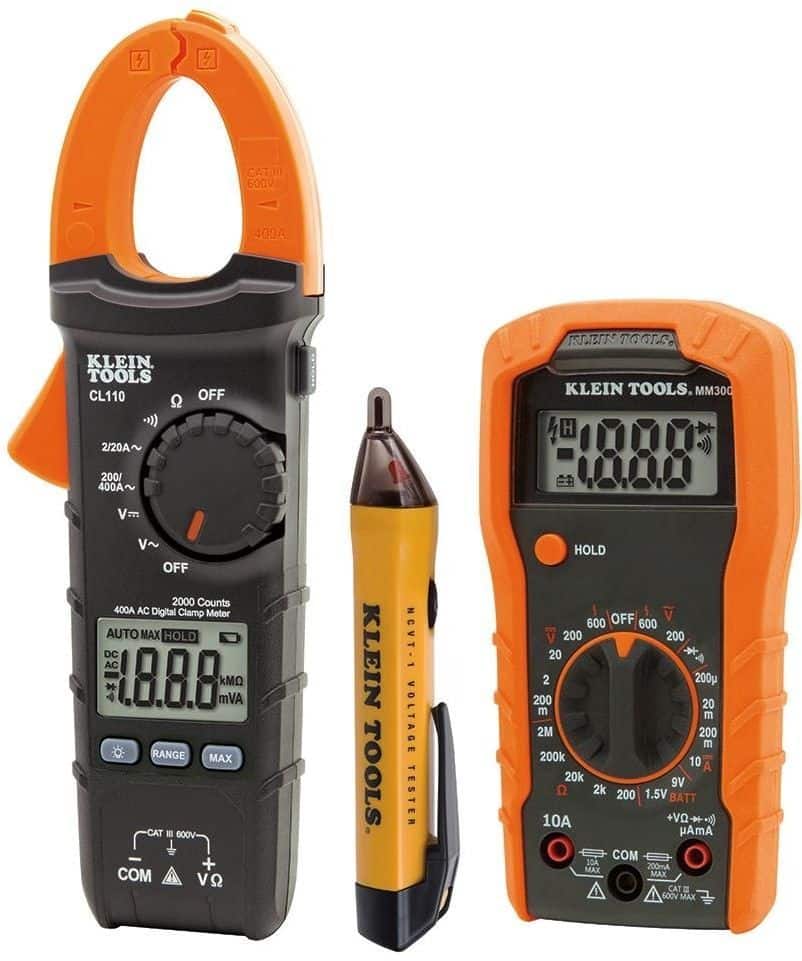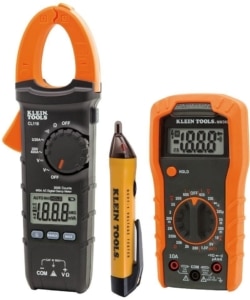 Today's array of high-tech testers are essential for determining safety in your home's electrical system. From the main electrical drop, main panel, service distribution, branch wiring, GFCI outlets – and much more – these tools enable home inspectors to give you an accurate assessment of your home's electrical system.
Moisture Detection Devices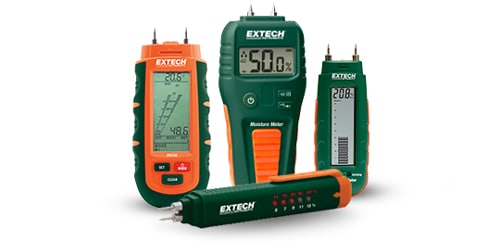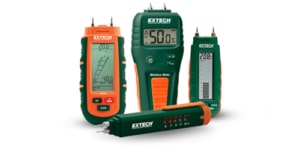 Being able to detect and identify water intrusion and moisture retention is critical for today's home inspections. Having the latest technology available enables a home inspector to readily identify problem areas that are past or current issues with a home or circumstances that can easily develop into severe long-term damage concerns.
Aerial Roof Inspection / Imaging Drones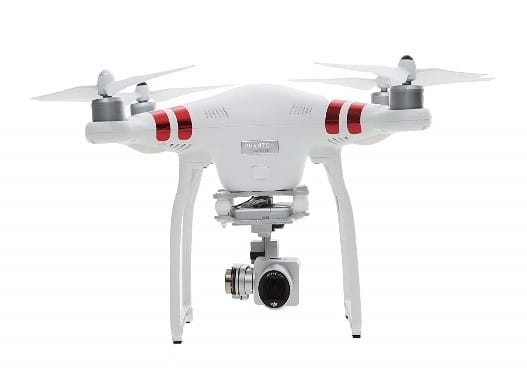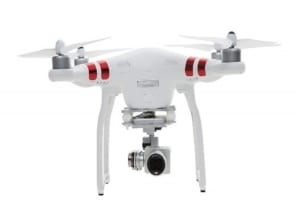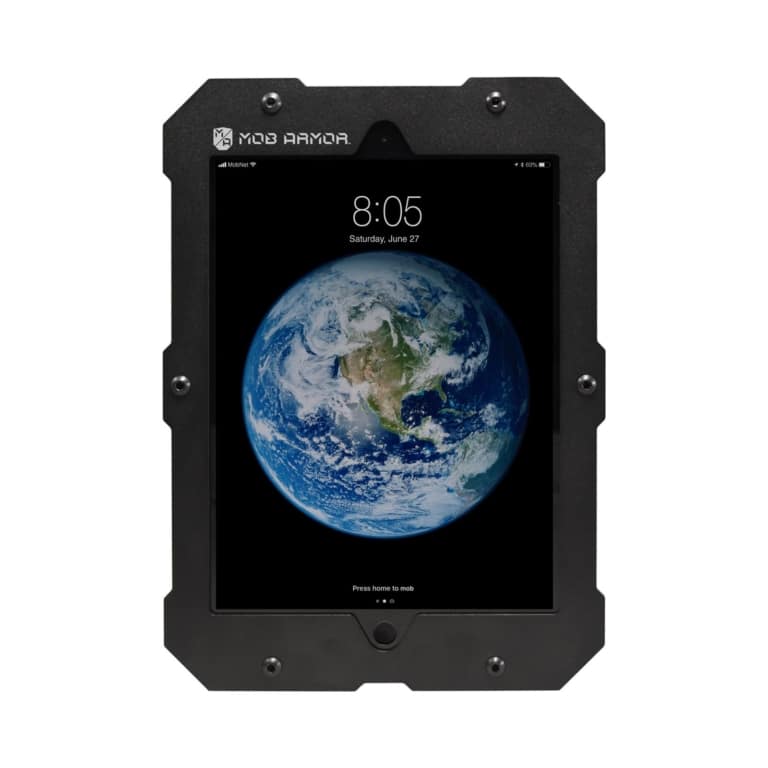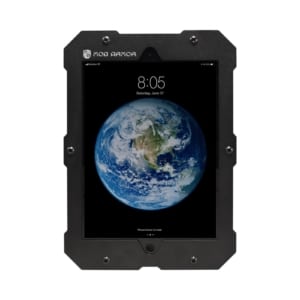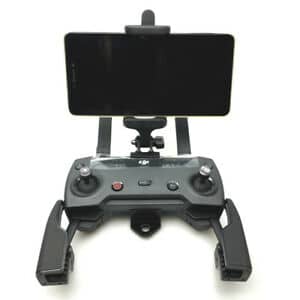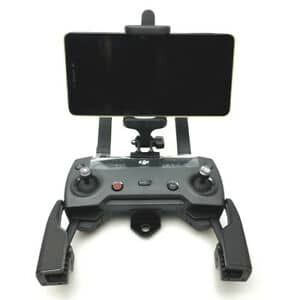 One major area that is revolutionizing home inspections is the emergence of drone technology. Never, have home inspectors been able to inspect and photograph dangerous, unsafe, non-walkable roofs with the closeness and detail that is possible with drones. Our state-of-the-art drones are high-resolution camera & video-equipped, allowing high-quality images and videos of rooftops and other hard-to-reach detail areas of the property with "ZOOM IN" capability. These images record the close-up details of a roof far better than the human eye could ever capture. Drones get a great close up view of roof conditions such as leaks, moisture, punctures, blow-offs, tenting, billowing, ponding water, improper repairs, shrinkage, blistering, hail damage, wind damage, algae, mold, age, wear, and much…much more.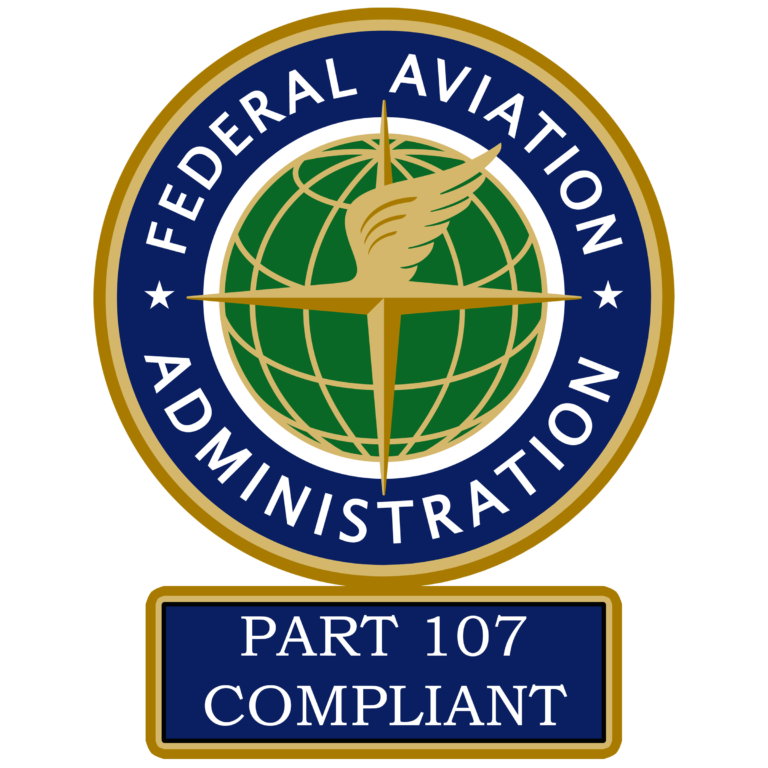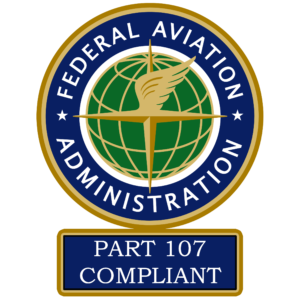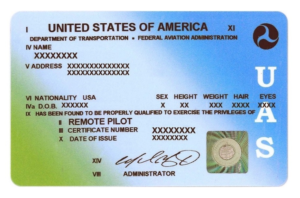 *Note: It is illegal for anyone to operate a drone for home and commercial roof inspection purposes unless they hold a current FAA Part 107 Un-Maned Aircraft License for commercial drone operation, and they must be fully insured. Anyone who engages in this activity without being fully licensed and insured is engaging in a reportable offense. If anyone tells you, they can do so without having proof of license and insurance – walk away fast!
Virtual / 3 D Imaging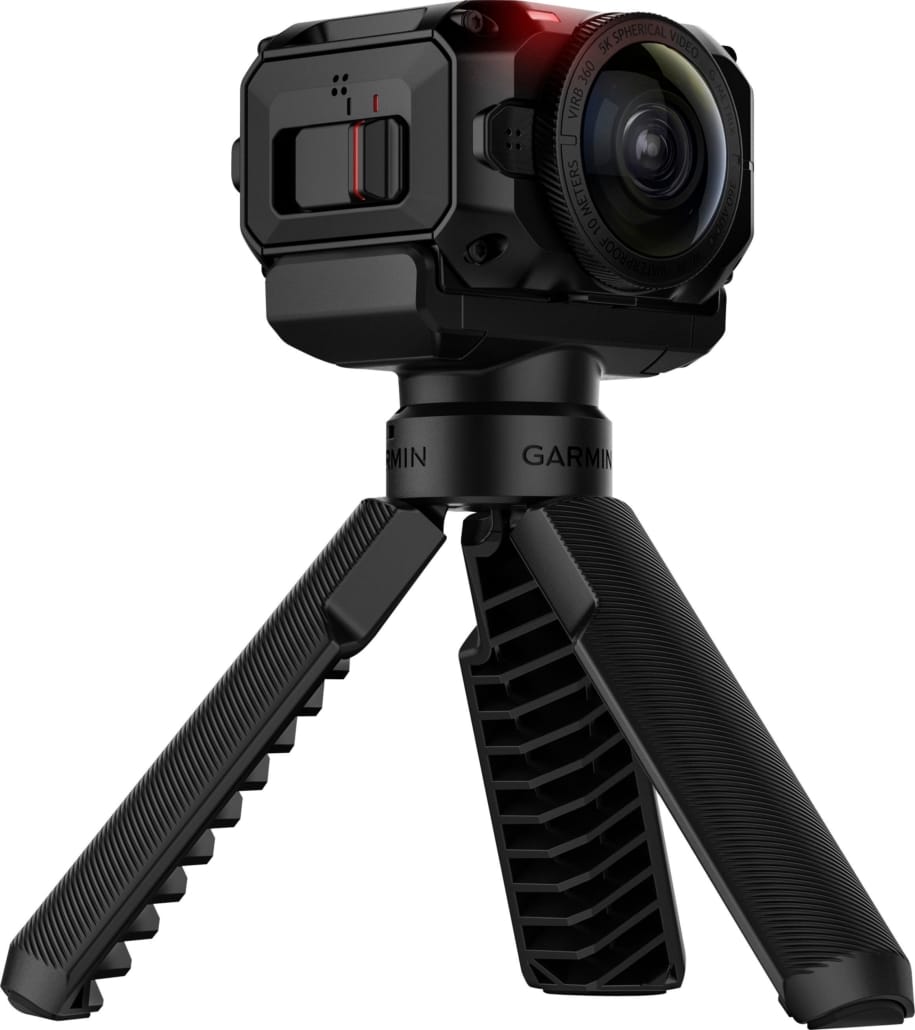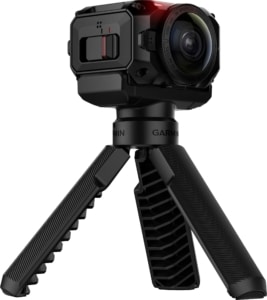 There was a time when all home inspectors used was a small handheld camera to take images of home deficits so the client could see the issue. Those images were usually printed out on hard copy paper stock and stapled to the 30 – 50-page report. Not anymore. Today high-resolution digital imaging and video capabilities enable inspectors to incorporate these images into the body of an interactive report that you can easily access and view. As if this hasn't transpired quickly enough, now home inspectors on the cutting edge of technology can embed 360 degree and 3 D images and video into your home inspection report to give you a virtual presence of each room inspected in your home.
Indoor Air Quality / Mold Spore Sampling Equipment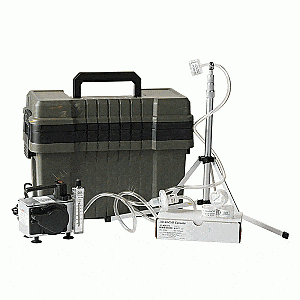 Today's professional inspectors should be fully equipped with the latest technology to conduct a comprehensive assessment on indoor air quality and mold inspections to ensure your new home has a "clean bill of health" before you commit to signing on that dotted line. This is especially true in Southern Regions of the Country – like South West Georgia – due to high humidity levels, which if left unchecked, can produce the "perfect storm" for potentially toxic indoor air and mold growth. Make sure any home inspector you choose fully trained and certified by the International Association of Certified Home Inspectors and the International Association of Certified Indoor Air Consultants to conduct full Indoor Air Quality & Mold Inspections. Professional inspectors will also have all samples certified and verified by a nationally accredited laboratory to ensure there is no dangerous scenario for you and your family.
Radon Testing Equipment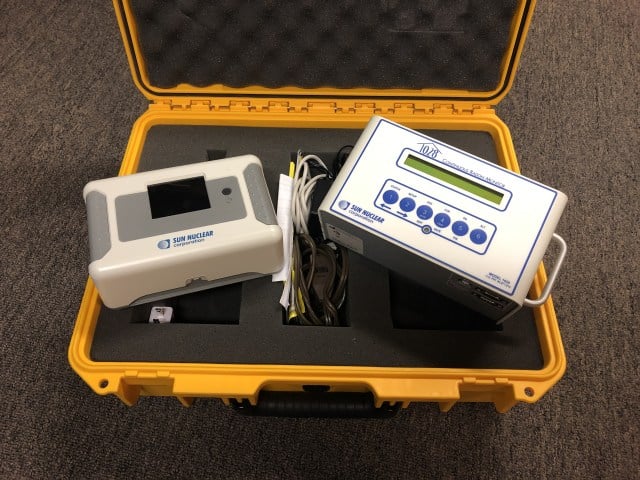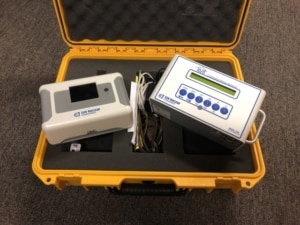 Today it is essential to be equipped for testing Radon gas levels in any home. Radon has no smell or color so a test must be done to detect it. In fact, the U.S. Office of the Surgeon General and U.S. EPA recommends that all homes be tested for radon, especially if you are buying, selling, or building a home. Make sure your inspector is certified to test for Radon gas and has the latest equipment for reliability and accuracy in measurement.
Digital Air Flow Meters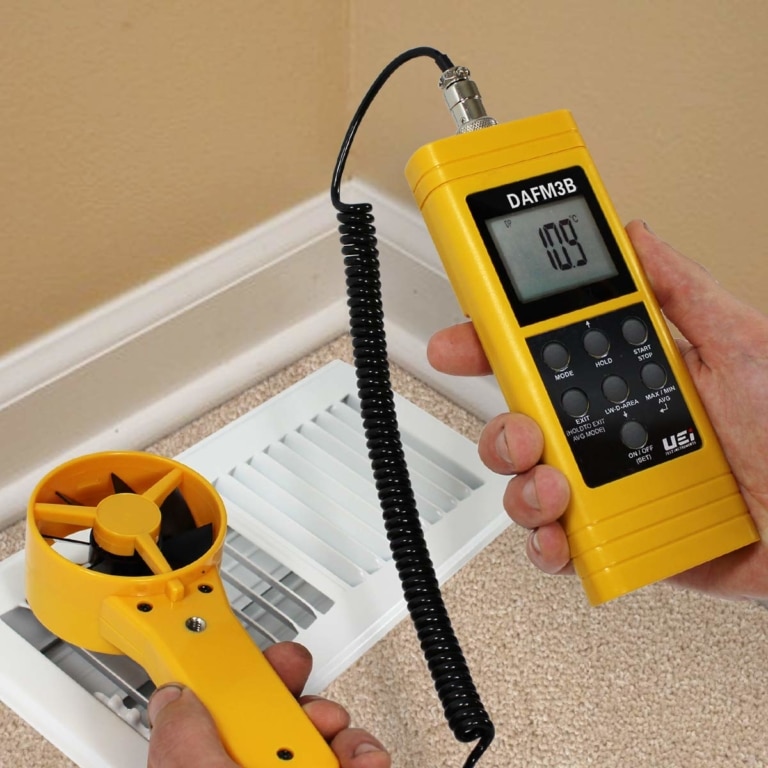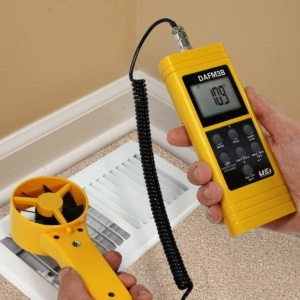 Digital Air Flow Meters are now a necessary technology for home inspectors to have available in their tool inventory. Digital air flow meters assist the inspector in being able to measure air velocity or airflow for a variety of testing scenarios such as HVAC performance or venting effectiveness.
Crawl Space Rover Technology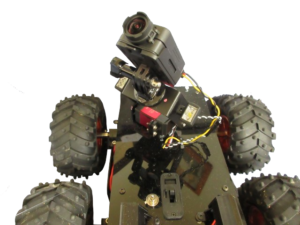 This cutting-edge technology is available to inspect hard to reach, flooded, collapsed, or unsafe areas contained in shallow crawl spaces or basements under your potential home. This allows us to inspect and photograph these areas revealing accurate conditions.
Many Other Inspection Necessary Tools
Truth is – there is a litany of technology and tools available for the home inspection venue and it continues to develop at a blistering pace.
Not all home inspectors are equally equipped and
not all home inspectors stay on the cutting edge of technology.  
Why should you care?
Because in today's home inspection venue what a home inspector uses to inspect your home makes all the difference in the world in whether – or not – you get the safest, least intrusive and most comprehensive home inspection available.
Never assume that if you've seen one home inspector – you've seen them all.
That assumption can come back and bite you really quick.
If you allow Sentry Home Inspections, LLC to inspect your home, you can rest assured that you are getting the most current technology available in the home inspector profession and you are getting the best inspection possible.
We Got Your Back!
https://www.sentryinspections.net/wp-content/uploads/sites/14/2020/12/6edit-1transparent.png
1458
1944
sentry
https://d3i80q92llbc1d.cloudfront.net/wp-content/uploads/sites/14/2023/06/14140503/Logo-73.jpg
sentry
2020-05-31 16:18:36
2020-12-02 19:16:47
How Technology Has Changed Home Inspections